Dark Water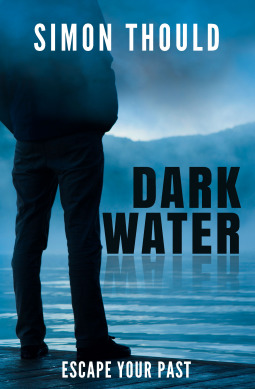 A girl goes missing – but has she been lost, or taken? Her frantic mother begs for help from the one man with the ruthless skills to track her down. Alex Rafter, former sniper, sees Madeleine Finch as a bad, erratic mother, and is reluctant to go back to a life he is trying to forget. But his own nightmares compel him to search, for the girl's sake.
Rafter embarks on a murderous hunt, aided by Gabriel Montero, another former soldier, that leads through the wilds of the New Forest to the squalid back streets of Southampton. Rebecca Grant, local veterinary, drug addict and would-be lover, offers help, but her own agenda threatens to send Rafter astray. It becomes a race against time to find the girl before she is lost forever to the heartless world of people traffickers.
My Take:
When Alex Rafter, former sniper for the British military, settles down in his old Uncle Max's cottage, Dark Water, in the New Forest community, he's expecting a tranquil change to the surgical killing he was used to. The last thing he really is looking for is more opportunities to use his deadly combat skills. That's a past he'd rather leave behind.
But when Madeleine Finch, local Mercedes dealership owner and erratic mother, begs him to find her missing teenage daughter, he reluctantly agrees to take on the task, for the girl Jac's sake.
Rafter relentlessly pursues the missing girl, stymied by local police and assisted by ex-military bar owner Gabriel Montero. The chase leads him from the wilds of the New Forest to the squalid seedy back streets of nearby Southampton, in a race against time to find her before she is lost forever in the dark world of sex trafficking.
Content:
Drug Content:
PG-13 - Ketamine, used by vets, is trafficked. Alcoholism is common here, with vodka, beer, and whisky consumed pretty much whenever people gather.
Violence:
PG - There are several battle scenes, with gunfire and methodical killing. Nothing gratuitous.


Language:
R - The F bomb is dropped 25 times. Other profanity is sprinkled lightly throughout
Adult Content:
R - This is a book about sex trafficking. There is one sex scene, not overly graphic or prolonged. There is a conversation about a sexual encounter, and there is some discussion about sex trafficking and the chances of the girls caught in it. Prostitution and pimps are discussed in a couple conversations. While the subject matter involves sex, abuse, and slavery, there's only casual come-ons, other than the one scene.
Christian content:
Um, not at all. There are no mentions of faith, praying, any gods, or church. God's name is used about 10 times but only as an epithet. On the other hand, there is camaraderie under fire, persistence, and an overarching theme of right and wrong. The lines may be off center. They say that in Texas, 'Your honor, he NEEDED killing' is an admissible defense. There is a bit of that here.


Final analysis:
Well, this one isn't for the little kids. The language is a bit rough for even teens. If you are looking for an adventure story, though, wanting to experience the bad guys getting taken down, this is a good read. The pace is slow in starting up, but the action held my attention and it grew rather gripping by midpoint. The internal struggles in the main character and the interactions between him and the ladies around him, and the friends on his team, made this a bit of a guilty pleasure, and I'm a fan of black ops and insurmountable odds rescues. There's plenty of that here. I'd love to give this a full five stars, but the pacing dragged in the beginning, and it was a bit tough getting started on the actual adventure. Four Stars!
Simon was born in 1945 in Somerset, England. He played sports at school with more enthusiasm than he studied but did manage to qualify as a Chartered Surveyor and practised for twenty years in London and throughout the south of England.
He completed two creative writing courses at night school and one correspondence course in his spare time. He also worked as a restaurant and bar manager in Hampshire before moving to Spain with his two cats for a year and a half where he wrote his first novel. He then moved back to the UK and took a position as resident groom/housekeeper in Kent and wrote a second novel.
Simon relocated to Charleston, South Carolina in the '90's for several years working in warehouse stock control, he sold insurance and artwork in a Thomas Kinkade gallery downtown.
Returning to the UK again, he worked as a mailman and in several retail positions and wrote a third unpublished novel.
Moving to Gozo in the Mediterranean in 2014, Simon wrote, 'Dark Water', a thriller introducing Alex Rafter. After a lifetime of rejections from publishers and agents with only minor success selling magazine articles, he made one more push to get published and sent sample chapters to more than fifty UK agents and was lucky to be picked up by David Haviland of the Andrew Lownie Literary Agency in London. 'Dark Water' was published in August 2017.
In the same month, Simon suffered a stroke and spent a week in hospital and for several months underwent tests and examinations before being singed off by the consultant at the Stroke Clinic, Blackpool where he now lives. Sucking down six pills a day, Simon continues with his recovery and therapy and has returned to writing work.
Simon's passion include horseracing, reading USA hard-bolied, noir novels and watching classic black and white movies.