Throne of Grace
Newport, Rhode Island in the last decades of the nineteenth century was a stunningly beautiful and glamorous playground for the rich during the summer months, and a perfect setting for a romance between a rich young man from New York City and a local girl who works for his family. The two couldn't possibly expect to have anything in common, as he is expected to follow his father in a financial career and she is merely a maid with a mother who takes care of local children while their parents work. Arthur Davenport, spoiled and bored, unsure of his place in his family and in the eyes of God, truly meets his match in Josie Warren, who is often just a bit hard on herself for not being the perfect Christian in thought as well as deed. The two meet on the famous Cliff Walk, and neither of them can imagine where or how their instant attraction will take them as he struggles to makes his parents understand that his calling is the same as hers, to help those less fortunate. He has no money of his own, and if they disinherit him out of disapproval, how can he help Josie, who has spent her life working hard to help support herself and her mother? More importantly, how can he convince her that he would gladly give up his life of luxury just to be with her?
My Take:
Josie Warren is just a solid Christian girl who works as a maid for the 'Cottagers', those who vacation in the idyllic Rhode Island town of Newport, on the coast. Each day she walks from her side of town, with the have-nots, along the coast walkway, to the ostentatious summer cottages of the 'haves'. She happens to meet a well-dressed man out for a stroll, who unfortunately happens to be the son of the incredibly wealthy woman she works for.
Arthur Davenport, once a wild playboy, has come home from a European trip a completely transformed man. On fire for God, he has decided that rather than follow in his wealthy father's footsteps and take over the family business, he wants to benefit the less fortunate by running a shelter for the homeless, the jobless, the poor.
When these two meet, the stiff social walls dividing their castes come crashing down. But will their resolve to be friends and partners in Arthur's dream survive the onslaught from both worlds?
Content:
Violence:
G - There's none.
Language:
G - Squeaky Clean.
Drug Content:
PG - The Davenports and other high society families throw parties that get a bit wild, though all of those occur not only off set, but pre-story. They only bear some oblique mention, but drinking and drunkenness and carousing happen there.
Adult Content:
PG - All references to any untoward sexual activity are completely oblique, and do not in fact occur, they are merely hinted at, gossiped about.
Christian content:
Both main characters, and several of the other supporting cast are devout in their faith. Some characters seem to have little. An occurrence at church exposes significant issues with hypocrisy, judgmentalism, and ostracization. Gossip and character assassination are strongly depicted in this novel, and the characters use faith and trust in God to carry them through and reveal the truth. God plays a major role in the book, but his hand is not overt. Divine providence provides when things seem hopeless.
Final analysis:
Throne of Grace is a poignant story of love against a caste system determined to stamp it out. Repeatedly, the characters are ordered not to see one another, at risk of great personal cost. The pace is steady, and the scenery well-depicted. The characters, especially the main two, are quite three-dimensional. The stakes are high, and the conflict is palpable. i found this book an enjoyable and uplifting read, well worth a look. Five Stars!

About the Author: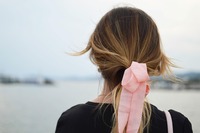 Ceci Wolfe writes whatever her characters tell her to write, including YA, contemporary family drama and romance, and inspirational historical romance. A native of Akron, Ohio, she graduated from Kent State University with degrees in English and library science, and enjoys her career as a librarian in Cleveland. She is the author of That Night (longlisted for the 2018 In the Margins national book award), Reckless Treasure, A Harvest of Stars, The Competition, and the Cliff Walk Courtships series.
Upcoming releases:
(2018)
Starlight
(2019)
American Girls
The Library War
(2020)
The Silver Sea
Precious Things
https://www.cecilywolfe.com
Facebook:
https://www.facebook.com/ceciwolfe/
Instagram:
https://www.instagram.com/cecilywolfe/
Pinterest:
https://www.pinterest.com/alyswolfe/
Twitter:
https://twitter.com/ceciwolfe
tumblr (That Night):
https://www.tumblr.com/blog/ceciwolfe